What are the top Zip Codes for appreciation in Charlotte? Everybody has an opinion, here is the data!
Starting with popular suburban zip 28277, Ballanytne area, and then the historic Myers Park, 28207, and Dilworth, 28203. All compared the the MLS average. Measured in increase/ decrease in median price per square foot.

As of 3/31/2015, year over year, MLS is UP 4.5%, 28277 UP 3.5%, 28207 DOWN 3.8%, 28203 UP 9.1% Wow, what a variance! Averages hide a lot! Dilworth prices pass Myers Park in the Q1 2015! (based on median sales price per sf)
Lets go north and compare a few zip's there… Huntersville 28173, Cornelius 28031, and Mooresville 28117

The results up north are a bit surprising, the year over year MLS is the same at 4.5%, 28117 UP 5.3%, 28173 UP 1.9%, and 28031 UP 7.0% (Go Cornelius!)
Lets look at a few more, how about comparing appreciation in 28205, Midwood?  28227, Mint Hill? South Blvd, 28209? 29715, Fort Mill?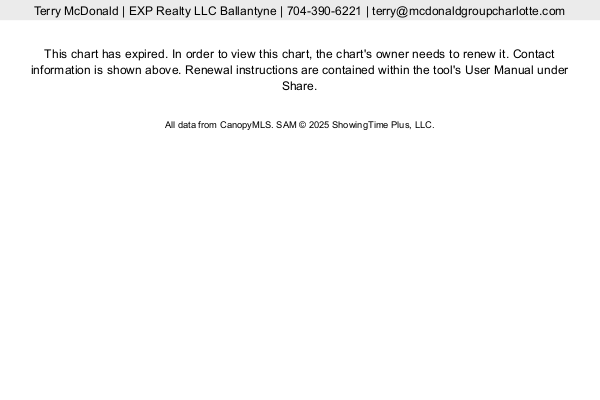 What about inventory? "Why can't I find a house in my price range?" is the common refrain.  Almost any price range in fact, here is why!
Measured in Month's Supply of Homes, the Charlotte area absorption rate is at a 5 year low. The measured zips, are very near their 5 year low!

The zip codes up north? They are all at or near their 5 Year low as well

 Sellers, what are you waiting for? Prices UP, Inventory Down, when is the next time that factors will be so favorable to sell your house in the future? Try NEVER!
If you are considering selling your house, shoot me an email at Terry at mcdonaldgroupcharlotte dot com. Sorry it isn't a link the bots are killing us!
Related Posts
Top 20 Charlotte  Neighborhoods for Resale -What's Hot and Whats NOT
2014- A Big Year for Charlotte
Rent or Buy – The Question Answered!
Leave a Reply